Festival Río Babel 2020
IFEMA, Madrid, Spain.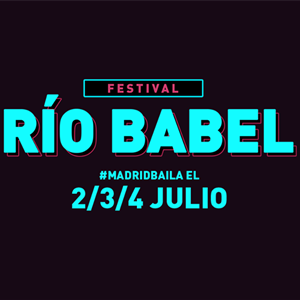 Bringing together Spanish favourites and international guests, Festival Rio Babel promises to offer high-energy, eclectic and fun music. Held in the outskirts of the city join Festival Rio Babel for the best in music and food! With previous acts including Fatboy Slim, Crystal Fighters and The Cat Empire, 2020 brings Seeed and Resident to the stage with much more to be announced!
Os menores de 16 anos devem estar acompanhados de um adulto. Nenhum reembolso será concedido às pessoas de menos de 16 anos.
Mais informações sobre Festival Río Babel 2020
Vuelve el Festival Río Babel, los días 2, 3 y 4 de Julio en Madrid.